Late in 2016 my girlfriend and I decided to take a holiday in the new year. Up until then, it had been a hectic up and down year with several job changes for each of us and we both decided that we needed something to look forward to in the new year. The budget I and we started looking for a hot climate in a destination that neither of us had been before. We also didn't want to go anywhere that was too "touristy". The Gambia came out as our holiday destination, flights and the hotel was booked and we started to look forward to our upcoming holiday. We wanted to see Bijilo monkey park and Fathala safari park in neighbouring Senegal.
Leading up to the holiday I have to confess I was a little apprehensive about the holiday, partly the length of the flight and actually visiting somewhere completely new, but mostly because as our holiday approached the Gambia started to feature in the news due to some political troubles that looked like they were brewing. When we booked our holiday with Thomas Cook, we knew nothing about the country other than that it looked hot and beautiful! As our holiday approached and I started to see the Gambia in the news I started to find out that the then current president Yahya Jemmeh had recently lost an election to Adama Barrow who was due to take over the presidency in January when we would be holidaying in the country. This ordinarily would be no cause for concern, except that Yahya Jemmeh was refusing to stand down and was threatening to stay in power by any means necessary. As the holiday approached I kept an eye on the foreign office travel advice for the Gambia and also Thomas Cooks travel advice, they both said it was safe to visit and there were no further travel warnings. Following the advice from the NHS travel nurse, I booked myself in for a lot of different vaccinations, including yellow fever.
Fully inoculated and concerns about the political uncertainty in the country we were about to visit suitably waylaid, we left Gatwick airport to arrive at our destination, Banjul Airport six and a half hours later. Banjul international airport was not the biggest of airports that I have ever been to, as the plane taxied towards the terminal building from the window you could see several jeeps with G.P.M.G's mounted, just bringing that nagging doubt into my mind about the possibility of political upheaval during our holiday. We were soon disembarked from the plane and taken to the terminal to go through customs, it was, no visa worries just went straight on through with a nice new stamp. Transfers were included in our package and we were presently met by a Thomas cook rep with a coach outside the airport, with airport porters refusing to let us carry our bags. They were pretty crafty when asking for a tip, it was suggested in an online forum a £1 or $1 is a suitable enough tip at the airport in the Gambia, yet they held out a hand which already had £5 notes in. Before we got onto the coach one of them asked us if we could change his handful of £1 coins into £5 notes, to make it look as though everyone tips them £5 each time!
The coach journey to the resort took around 40 minutes and we were soon there at the Djembe Beach resort, in Kololi. My first impressions of the resort were good, and as we were shown to our room it got better. We had a roundhouse, which held four rooms, overlooking an infinity pool directly below us with sun loungers and a really nice cocktail bar. It seemed to have a mud exterior and a grass roof, it was a pretty impressive large room. We swiftly emptied our cases, got changed and headed to the pool to cool off in the 32-degree heat and spent what was left of the afternoon relaxing with a cocktail or two. The next day we decided to explore the beach and the area that we were in, to which end we took a walk along the beach where we were to meet a couple of the characters that were to shape the rest of our holiday.
Before booking the trip to the Gambia we had decided that since we were in Africa we definitely wanted to do a safari day, and conducted some research into who offered trips etc. we decided to see what happened while we were there and not book every second of our holiday full of things to do, I'm really glad we did it this way. Our walk along the beach took us past many stalls selling fresh fruit smoothies, peanuts (for the monkey park adjoining the beach) and all sorts of other things. One guy, in particular, approached us, calling himself Ousman, he spoke pretty good English but with a very distinct and heavy cockney slant! It was pretty amusing, to be honest, he was trying to sell us his services as a guide, for the Monkey park and any other trip we might care to take whilst in the Gambia. He sat us down at a stall towards the end of the beach just where the Monkey park starts and we ordered a fresh fruit smoothie from the stall owner, Lucky Lammin, as Ousman continued his rather full on type of sales pitch. We came to the Gambia looking for a little peace and tranquillity, yet still wanted to explore, we felt any outings with the rather over-zealous and full-on Ousman would rather impede the peace and serenity we were looking for! We declined Ousmans offers of services and headed back into Kololi to explore a little further deciding to visit Bijio monkey park the next day.
We decided to head out of the resort for dinner that evening and booked a table at Sea Shells bar and restaurant for that evening. The hotel arranged a taxi for us and thus we met the most influential character in our holiday, Alladin, our taxi driver. As was explained to us on the coach transfer there are two types of taxi in the Gambia, the yellow local taxis and the green tourist taxis. It was highly recommended to us to take only the green tourist taxis which although are a little more expensive also a lot safer and you won't end up sharing the taxi with 8 other people, goats, chickens or other livestock! Aladdin introduced himself, using his trademark line "Your safety is my guarantee". Sea Shells was a lovely evening with some fantastic food and the service was great. Aladdin left us with a piece of paper with his name and number and our waiter called him to pick us up towards the end of our evening.
The next day we headed for the monkey park, buying some nuts for the monkeys along the way. Luckily we didn't run into Ousman on the way, however, we did pass Lucky Lammin. He was very quiet and polite man and we remembered him well from the day before, he offered his services as a guide around the monkey park after a brief chat over another gorgeous smoothie. We happily accepted his offer and followed him through the park. After paying our entrance we were immediately set upon by monkeys! They have obviously figured out that all visitors have nuts for them. Lucky Lamin managed to entice monkeys onto our shoulder and eating out of our hands for pictures, it was a great experience and that was in the first 5 minutes. Following him around the monkey park was amazing, not only did we see lots of monkeys doing all sorts of things, he also explained about some of the trees and plants and what they are used for in Gambian culture. To finish the visit we were extremely lucky not just to see a red monkey, but to have one come down a tree to see us, take food from us and pose extremely nicely for photos, Lucky Lamin told us that it was a rare event indeed! After the tour of the monkey park talk soon turned to other trips he could take us on if we should wish. We decided to take his number and call him should we wish to take him up on his offer.
The next day we decided to take a trip to Serrekunda market, a really big market where almost anything can be purchased. We decided to go our own way rather than a tour and took a taxi with our amazing driver Aladdin, he seemed overjoyed by the prospect and we promptly set off. Before arriving at the market proper we stopped at a craft market, looking around we started to buy souvenirs already! Aladdin came with us unexpectedly, we thought he would just stay with the car, but our safety was his guarantee. As soon as we came to buy anything Aladdin we step in and start bartering for us getting things cheaper than I had ever expected. When we entered the market proper I wasn't ready for the visceral explosion of colours, smells noise and sense of organised chaos. From food to wood carvings, flowers to clothes everything was here. The smells were intense and not always pleasant, especially around the butchers and fish sellers. We decided it would be nice to buy a traditional Gambian garment and Aladdin duly haggled the prices down to less than a tenth of what they were originally asking. Later after spying some fantastic hand carved wooden masks he again haggled the price down, after buying 3 of the masks the stall owner threw in 3 lovely leather and sea shell bracelets, one for each of us, which over a year later I am still wearing and very fond of.
That evening we called Lucky Lamin and asked him if it was possible to book a safari trip with him the next day. He told us he would meet us at the hotel with a taxi early the next morning, which he duly did and our adventure in Senegal began. The taxi took us to the ferry terminal, we would then board the ferry on foot, hire a vehicle for the safari on the other side, drive into Senegal and then do the journey in reverse. The ferry terminal was absolute chaos, there were whole families with all their belongings and an uneasy sense of panic. Lucky Lamin explained that with the potential threat of violence in the next couple of days due to the political troubles that hadn't yet been settled people were fleeing Banjul and heading into Senegal for safety and refuge. It was quite an awakening that we could be caught up in a dangerous situation. We carried onto the over packed ferry and headed across the river Gambia. On the other side, it took a little while for Lucky Lamin to find us a suitable vehicle to hire for the safari, but he found one and we headed to a photocopying store to sort out our visa's for the next stage of the journey, the land border crossing into Senegal. We were sold pencils & sweets for the kids at the border and when we got there it was again chaos with hundreds of children selling fruit, begging kicking footballs too many things to describe. There were vehicles everywhere and by now the children had realised we had pencils and sweets and were mobbing our jeep. Lucky Lamin took our passports and disappeared into the border control. Not for the first time I began questioning what we had gotten ourselves into but after a wait of what seemed like an eternity he returned with our newly stamped passports and we proceeded into Senegal.
From here it was a half hour drive into the Fathala safari park, and one of the most memorable experiences of my life. After buying our entrance tickets and being assigned a park guide we took off around the park seeing Rhinos, Zebras, Giraffes to name but a few animals. All while standing in the back of an open top jeep holding onto the roll cage for dear life while being bounced around everywhere and trying to capture one or two of the moments on camera. It was totally amazing. Unfortunately, the trip had to come to an end and we returned back the same way that we had come, with the same chaos at the border but a lot fewer people going back across on the ferry. We got back to the hotel both physically and mentally drained, it had been long hot and stressful day, we had put a lot of faith in a guy we had only just me and he had come through for us. One of the many things that have made me believe in the intrinsic goodness of people in general.
The next day, the penultimate day before the presidential transition had a weird, strange feel to it. We had decided that we were going to have a chilled pool, beach sunshine and swim day, but the resort was quiet and there was noticeably less staff around than usual. Most of the restaurants outside the resort were shut for the night we had found out while trying to book somewhere for dinner, Aladdin came to our rescue and took us to a local Gambian restaurant, which was all but empty. When he picked us up later that evening he was talking a lot about what could happen the following day but was frustrated that Gambians are a good people and it could all be about to be ruined by one man who should step down after a democratic vote. On returning to the hotel I decided I should once again double check the foreign office advice and Thomas Cook online to see if anything had changed. The advice was still the same so we decided there shouldn't be anything to worry about. The next day everything changed.
Awaking early and heading straight down for breakfast we found a strange, quiet subdued atmosphere waiting for us. As we sat there eating and waiting for the WiFi to connect we overheard one of the managers telling another guest that the resort would be closing and to speak with their tour operator to find out what was happening. I looked at the foreign office website for their advice which had changed considerably in the preceding 10 hours, now all British citizens were to be evacuated, by Thomas Cook and returned to the UK. Those on package holidays like us were to be evacuated that day and those with flights only would be evacuated the following day. I immediately went back to the room to phone the Thomas Cook hotline given, to find out what was going on. I got straight through and was given our flight times from Banjul Airport at 13:30 that day and told a coach would be picking us up from the hotel at 10:00 am, she advised that I speak to the reps in resort to let them know that we would be on the flight to cross our names off their lists.
It was now that things started to go wrong. Looking for our rep in our resort proved utterly fruitless, and was eventually told he would be in the resort opposite us at half nine, twenty minutes away. So I rushed packing all my things and set off looking for him, leaving my girlfriend to finish packing herself. I got to where the rep should be waiting, but he was late, not turning up until ten to ten, I thought it was cutting things a bit fine, he was mobbed by almost a hundred people trying to find out what flights they had been put on. I knew which flight we should be on so tracked down the correct list in amongst the large crowd of people and crossed off our names, to rush back to our room and grab our cases ready for the bus which by now was scheduled to be picking us up in 10 minutes.
We made the pickup point outside the hotel with 5 minutes to spare, then stood there waiting and waiting and waiting. The scheduled 10 am bus never showed up until 11:00 am, by which time there were lots of panicked guests waiting for the Bus, some guests were scheduled to be on the 11:00 am flight and hadn't even been picked up from the hotel before then. I knew things were chaotic but had absolutely no idea how bad they had become until we reached the airport. The glass windows covering the front of the airport all had tape crosses over them, the airport was obviously prepared should something go drastically wrong but only added to a sense of overall worry and panic that already existed with the event of the morning. As we arrived the entrance hall was about half full with well over a thousand people in there, we joined the queue to go through to the check-in desks which was already several hundred people long and more buses were pulling up outside. To get to the check-in desk everyone had to pass through a single doorway and the airport security was only allowing 5 people through at a time as the queue inside was shrinking. Our queue didn't shrink at all with a lot of people pushing and shoving in the front it only grew and we got no closer to the check-in desks as the time dragged on. After an hour the entire airport was full of people trying to get to the check-in desks for their emergency flights out of the country and everything seemed to have come to a standstill.
During the wait in the queue, we made hurried phone calls back home to reassure our families that we were ok and would update them when we had any further news. The evacuation of British nationals had already made the BBC news back home and our families were worried about us. Since we would be returning to the UK a day earlier than planned we rushed to try and book a hotel room for an extra night, luckily Gemma's father came to our rescue, made the calls and booked it for us. It meant that we would be spending 2 nights in the hotel at Stansted but it was better than paying extra for yet another coach ticket back to Devon too.
With our flight departure time looming ever nearer I left my girlfriend in the queue with our luggage and sought out one of our Thomas Cook reps, He was absolutely no help at all and insisted we remain in the queue and that the flight may be delayed. All the while that we were queueing, TUI and the 2 other European tour operators also flying people home on emergency flights were actively going through the hordes of people looking for those that should be on their departing flights and expediting them straight through to the check-in desk and onto the awaiting planes. This only added to our frustration with Thomas Cook as did the fact that there were a lot of people without package holidays awaiting in the queue that shouldn't have been flown out until the following day according to the evacuation plan. After 6 hours of queueing up we eventually got within touching distance of the glass partition separating the check-in desks, to our horror we then realised the queue was just as big the other side and being 4 hours after our scheduled departure we couldn't get a single coherent response from any Thomas Cook representative in the airport.
It was about now that officials from the British foreign and commonwealth office arrived and boy did we pity them their job. They went along the queue giving everybody some form of update and reassurance that they would be flown home in due course while they themselves assessed the situation and tried to sort it out and organise it. After about 9 hours we got extremely close to the check-in desks, about 50 people away when all of a sudden the desks were closed and the last flight out they said was full. The foreign office officials started to explain that some of the Thomas Cook planes had taken off half full because they hadn't got people through the airport quick enough, fortunately the Foreign office in the few hours that they were there had put together a contingency plan whereby we were to be taken to Senegambia resort from the airport by bus, accommodated and fed that evening before being flown out on the first plane the next day. During the 9 hours that we spent huddled and herded like cattle given next to no information not once were, we offered water or anything. There were a lot of older people waiting for their flights with us who after 2-3 hours of standing in the hot stuffy overcrowded environment began to feel very unwell and unsteady. I believe Thomas Cook could and should have done an awful lot more for their customers at the airport.
The night in the Senegambia resort was ok, the accommodation wasn't very comfortable but the food was passable, it was definitely much more pleasant than our experience in the airport. The next morning we woke early had a good breakfast and was slightly disgusted to find that we had to pay for our bottles of water, a minor inconvenience but one I sincerely felt that Thomas Cook should have covered. We were again, all herded onto coaches and returned to the airport. This time we were the first people in the terminal, although before we were let through security towards the check-in desks a lot of people who were on the flight only holidays had arrived and started to push their way into the queue. Thankfully today ordered was quickly restored and we were very quickly moved through check-in and almost straight onto the plane. The flight back was most pleasant with plenty of complimentary drinks and a snack. Upon landing at Stansted and disembarking the plane we were all greeted by a Thomas Cook rep and given a letter of apology.
The next morning this was followed up by a personal phone call, with an apology and refund for the portion of our holiday that we had missed. After a bit of debate and further complaining about the way the situation was handled on the Gambian end they agreed to cover the cost of the extra night in the hotel that we had booked while queueing and the cost of our phone calls back to the UK to organise things and reassure our families after such a messed up day. Thankfully the transition of power in the Gambia went smoothly, in the end, it's neighbour, Senegal mobilised is military forces along the border, ready to march on Banjul to force Jammeh to resign, in the end, he stepped down and Adama Barrow was inaugurated as president with no violence or bloodshed. For the friends, characters and amazing people that we met in the Gambia we were very happy that democracy worked for them in the end and that for all the panic, it was all for nothing!
Summary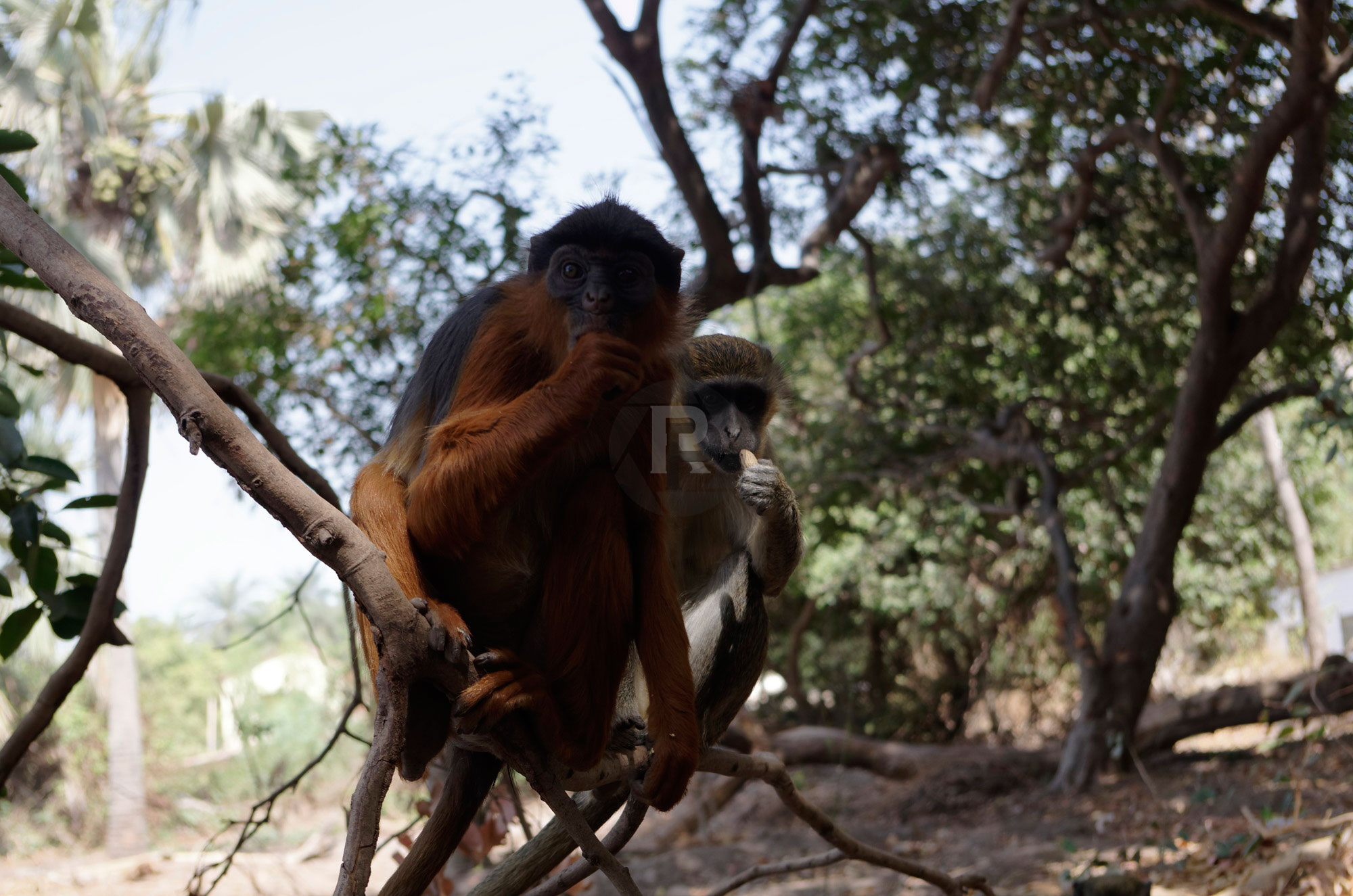 Article Name
My Holiday in The Gambia in 2017
Description
A story of my Holiday to The Gambia in January 2017, with trips to the fantastic Bijilo monkey park, the amazing Fathala safari park in neighbouring Senegal and an array of amazing people we met along the way before being evacuated from the country by emergency plans amid political uncertainty.
Author
Publisher Name
Publisher Logo